Founded in 2016 in Dallas, TX by video game industry veterans Steve Nix and Jah Raphael, ForwardXP set out to create genre defining, high quality experiences in Virtual Reality. Today, we are a leader in forward looking content and software solutions for the rapidly emerging Metaverse that we as an industry are collectively defining.
We are eternally curious about emerging technology and what we can create with each new innovation. The timeline for our realized vision will be measured in decades, not years.

To create leading edge experiences, entertainment, and software solutions to accelerate the emergence and adoption of a beneficial Metaverse.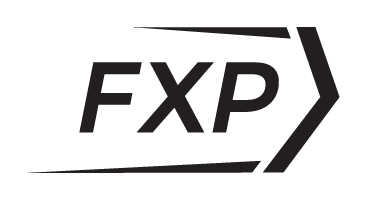 ForwardXP has assembled a team of the gaming industry's top talent to focus on the emerging Metaverse. Our senior team previously served in leadership positions to ship titles in some of the top selling game franchises of all time including Call of Duty, DOOM, QUAKE, RAGE, Wolfenstein, Counter-Strike, Half-Life, Left 4 Dead, The Sims, James Bond, and Medal of Honor.
The ForwardXP team has grown exponentially as we work to push the boundaries of what is possible. Our development approach is highly collaborative, optimistic, and iterative. We are always looking for curious new team members that share our passion and excitement for creating the future.
Steve Nix - Chief Executive Officer
Steve leads the general business of ForwardXP and creative direction for the company.
In his 21st year in the interactive industry, he has had the good fortune to drive major technology shifts with industry defining partners.
Prior to ForwardXP, Steve was co-founder and CEO of Yvolver, before it's acquisition by AdColony. Steve also served as GM of Digital Distribution at GameStop, Director at id Software and CEO of Ritual Entertainment.
Steve has led teams that shipped titles in some of the best selling video game franchises of all-time, including Counter-Strike, DOOM, QUAKE, RAGE and Wolfenstein. Steve is co-founder/active advisor to the Guildhall at SMU and lives in Dallas with his wife and two daughters. He also enjoys home automation hacking, and driving endurance road races in a sketchy old race car.
Jah Raphael - Chief Technology Officer
As leader of the technology team, Jah brings over 20 years of industry experience including many years as a Lead Programmer at id Software where he shipped leading titles, including, DOOM RPG, QUAKE LIVE, and RAGE.
After id Software, Jah co-founded Yvolver and led the development of the best-in-class mobile CRM solution before the company was acquired by AdColony where he continued to serve as VP of Engineering.
With an emphasis on always learning new and interesting things, Jah's wide array of skills allow him to move between frontend, backend and client development with ease.
Jah is a longtime World of Warcraft player and he created Raider.IO, the world's leading ranking site for World of Warcraft players and guilds. He also enjoys audiobooks, tabletop games, D&D, and exploring new coffee shops.
Learn more about the services we provide and see our case studies.
Are you interested in learning more or would like to schedule a time to have a conversation with one of our team?